BORDER
PrismaShield enhances border control, monitoring long-traversing borders

How it works
Border Response-ability at Scale
PrismaShield enhances border control, monitoring long borders accurately for hundreds and thousands of kilometers in real-time without installing additional sensors. Advanced border security without the nuisance of false alarms.
Border security is impacted by the harsh environments and physical terrain limitations. Thus, they are vulnerable to infiltration, illegal crossing, and smuggling. Keeping your borders safe and secure is hard. We know it, and we're here to help.
PrismaShield allows control of long border lines by accurately monitoring long border lengths, with or without physical barriers for hundreds and thousands of kilometers. Instead, it's an easy deployment, utilizing the existing optical fiber laid along the border. PrismaShield Identifies events such as identifies safety on-foot activity, smuggling, light, and heavy vehicles, fence crossing, and drones flying above.
With a short ramp-up time and effort, PrismaShield is effective on installation day. Reflecting a significant cost reduction in border security, it is a solution that is always there, 24×7, anywhere, anytime, and in any weather.
It is your response-ability at a border scale.
Download Brochure
Use Cases
Pedestrians near the border
Suspicious fence related activities such as:

Touching the fence
Climbing over a fence
Ladder activity

Pedestrians smuggling items across the border
Drones above the border
Light / Heavy Vehicles operating near the border 
Mechanical activities or manual digging near the border
Vandalism such as cutting the fence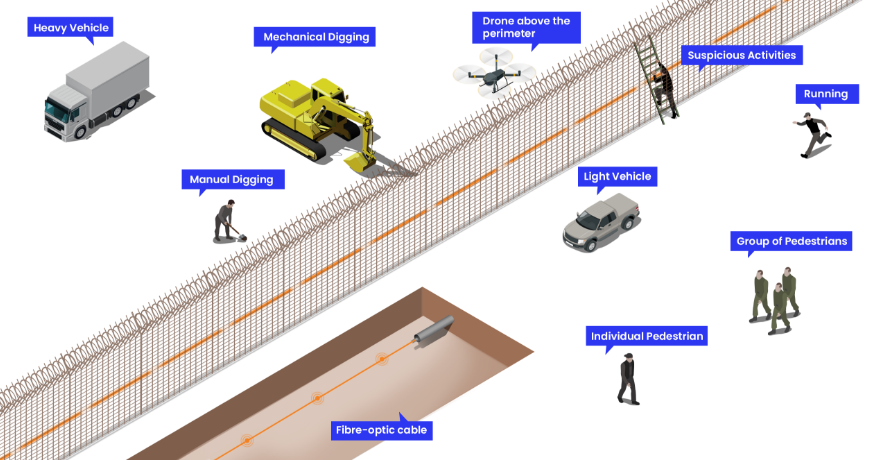 Solution Architecture
Fiber optic cables are part of most modern border and secured areas. PrismaShield turns the existing optical fiber into a set of highly sensitive distributed sensors extending for hundreds of kilometers. The solution connects to one single dark fiber, sensing the entire border area. PrismaShield's machine learning algorithms take the detailed data collected in the border area to detect and classify events, pinpointing them to exact locations in real-time. As a result, alerts have unprecedented accuracy – removing the nuisance of false alarms.​
Each unit covers 200km of the border, concentrating all the information and alerts into one command and control center. This way, PrismaShield can continue scaling with the border's control needs. Moreover, with the revolutionary Pay-as-You-Grow service model – PrismaShield is your way to take off some of the burdens of responsibility.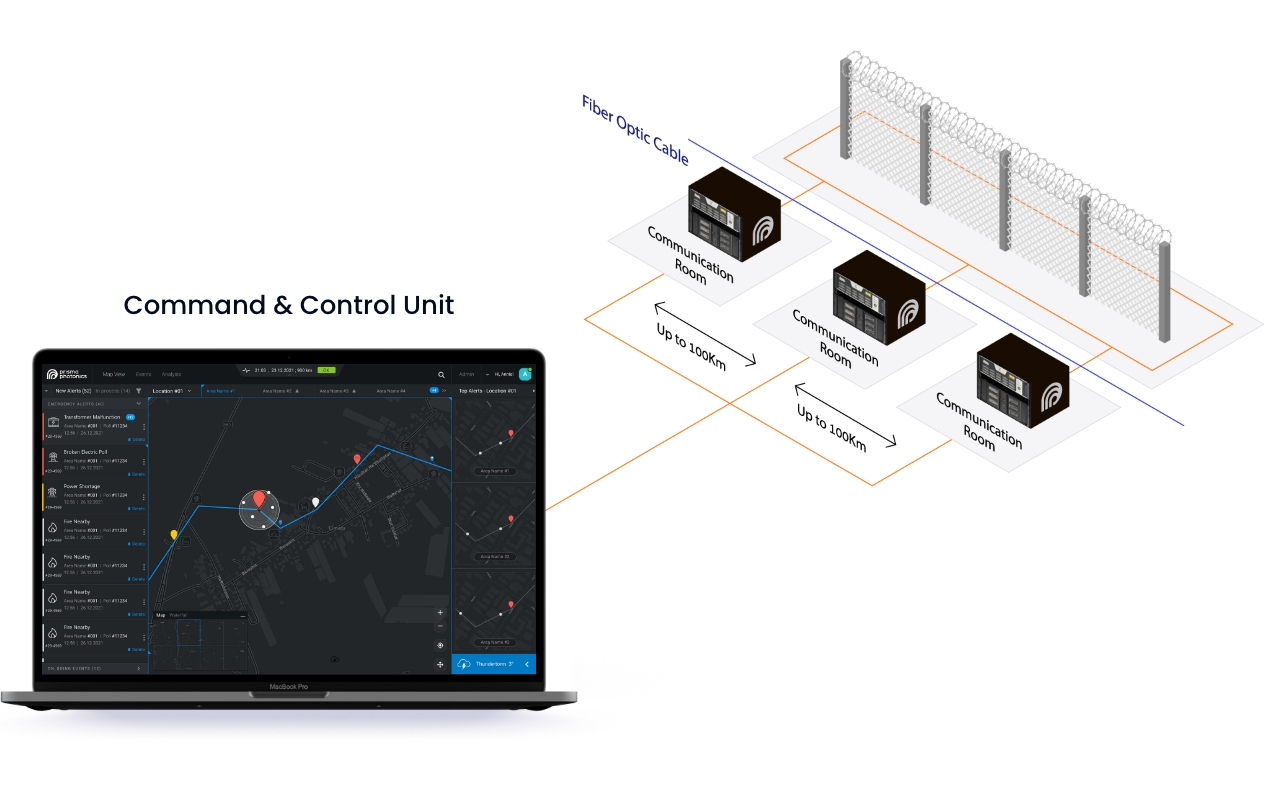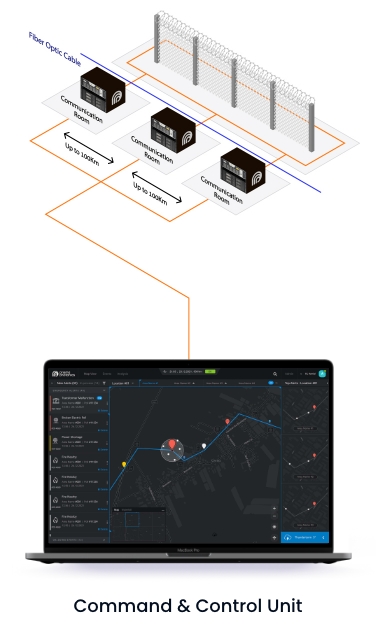 Key Features
Fast deployment
Highly
scalable
Pay as
you grow
Fast time to
response-ability
Accurate & Robust