POWERLINES
PrismaPower keeps your power transmission grid up and running, monitoring power lines.
How it works
Power Grid Response-ability at Scale
PrismaPower enables transmission system operators to monitor overhead and underground power lines accurately for hundreds and thousands of kilometers in real-time without installing any additional sensors.
The transmission grid is the backbone of the energy ecosystem. The rise of renewable energy sources and novel power generation will add more transmission grids, spanning vast distances across rivers and mountains.
Keeping your grid running smoothly is hard. We know it, and we're here to help.
PrismaPower monitors the transmission grid without the need to install extra sensors on power lines or towers. Instead, it's an easy deployment, utilizing the existing optical fiber network on top of the transmission grid. PrismaPower Identifies safety events such as physical damage, extreme weather, electrical faults, and physical-cyber attacks.
With a short ramp-up time and effort, PrismaPower is effective on the installation day. Reflecting a significant cost reduction in grid monitoring, it is a solution that is always there, 24×7, anywhere, anytime, and in any weather.
It is your response-ability at the grid's scale.
We've put together everything you should know about PrismaPower in a nifty two-page brochure.
Download Brochure
Use Cases
Dynamic Line Rating (DLR)
Corona, partial discharges, and
flashovers
Short circuits
Wildfires
Extreme wind and icing
Network failures and inefficiencies
Vandalism
Lightning strikes
Vegetation hits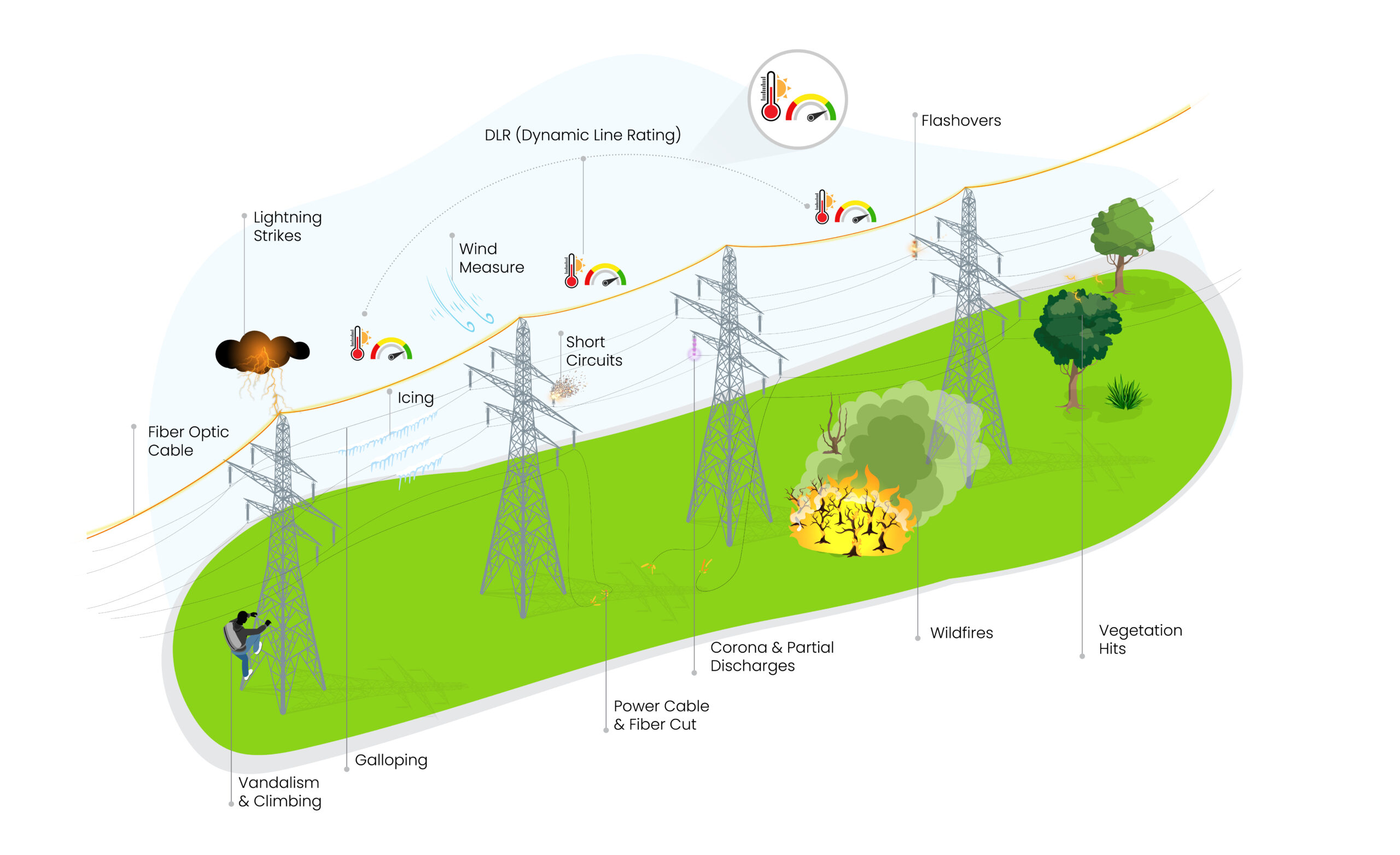 Solution Architecture
For the last 20 years, transmission system operators have deployed fiber optic cables as part of their transmission grid. PrismaPower turns the existing Optical Ground Wire (OPGW) into a set of highly sensitive distributed sensors extending for hundreds and thousands of kilometers. The solution connects to one single dark fiber at a substation, sensing the grid. PrismaPower's machine learning algorithms take the detailed data collected on the grid to detect and classify events, pinpointing them down to tower locations in real-time. As a result, alerts have unprecedented accuracy – removing the nuisance of false alarms.​
Each unit covers 100km of power lines concentrating all the information and alerts into one command and control center. This way, PrismaPower can continue scaling with the grid. Moreover, with the revolutionary Pay-as-You-Grow service model – PrismaPower is your way to take off some of the burdens of responsibility.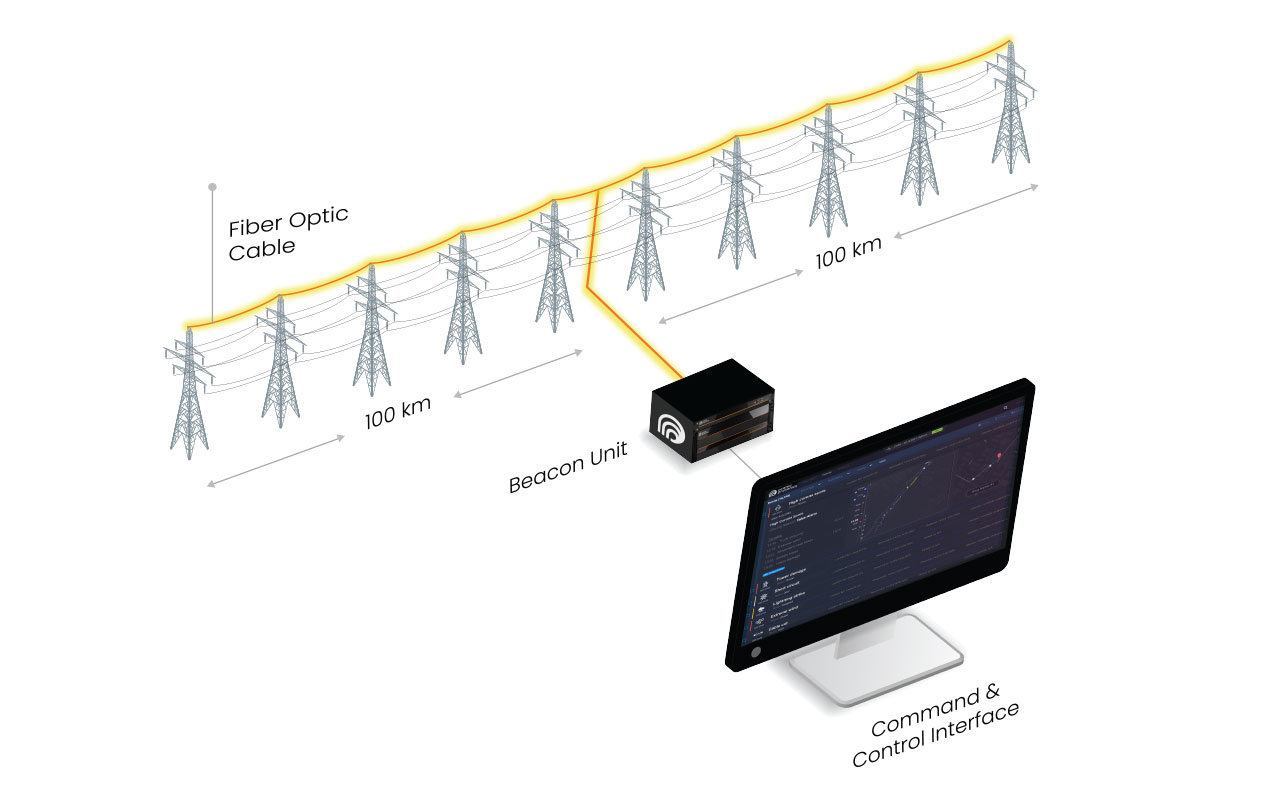 Key Features
Fast deployment
Highly
scalable
Pay as
you grow
Fast time to
response-ability
Accurate & Robust
This site is registered on
wpml.org
as a development site.