Before the end of 2021, New York governor Kathy Hochul named Prisma Photonics as the winner of a Smart Energy Innovation Challenge – advancing New York's clean energy agenda. Governor Hochul made the announcement on behalf of the New York Power Authority (NYPA), the largest state public utility in the U.S.
Prisma Photonics was awarded for PrismaPower, a transmission line monitoring solution that will help improve grid safety, security, and reliability while advancing the efficient delivery of clean power statewide.
PrismaPower enables transmission system operators to accurately monitor vast lengths of overhead and underground powerlines for hundreds and thousands of kilometers without installing any sensors on powerlines or towers. Instead, the solution utilizes the existing optical fiber deployed within the grounding cable across the grid and can pinpoint safety and maintenance events down to tower locations in real-time. PrismaPower identifies safety events such as physical damage, extreme weather, electrical faults, and physical-cyber attacks.
In the footsteps of a successful pilot
PrismaPower was installed by the end of 2020 on one of NYPA's transmission lines for an 8-month pilot. This deployment tested the sensor-free grid monitoring solution's abilities for the first time in the U.S. The results were great, and a summary of findings was presented at the Grid of the Future 2021 conference, a CIGRE U.S. National Committee event. A co-authored paper describes these results and will be summarized later (download it here)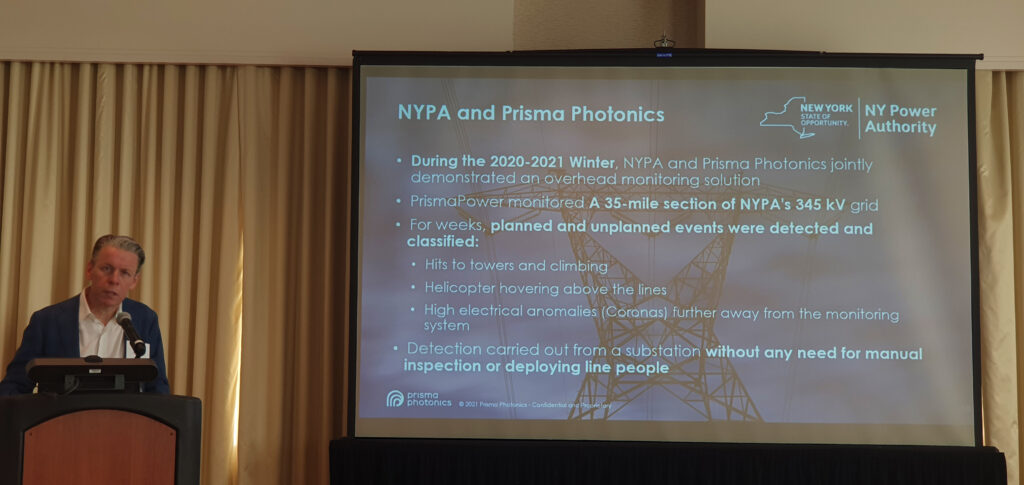 The win reflects a $1 million award and a significant vote of confidence by NYPA. The winning proposal was submitted in the open competition and had the best fit. The proposal is an extension of the current deployment in NYPA. It is an addition to PrismaPower building a comprehensive business intelligence dashboard for advanced grid analysis based on use cases such as wildfire, flashovers, extreme wind, icing, network performance, etc.
A New York Announcement
New York Power Authority Interim President and CEO Justin E. Driscoll and Israel's Consul General Asaf Zamir met in midtown Manhattan to celebrate the award announcement.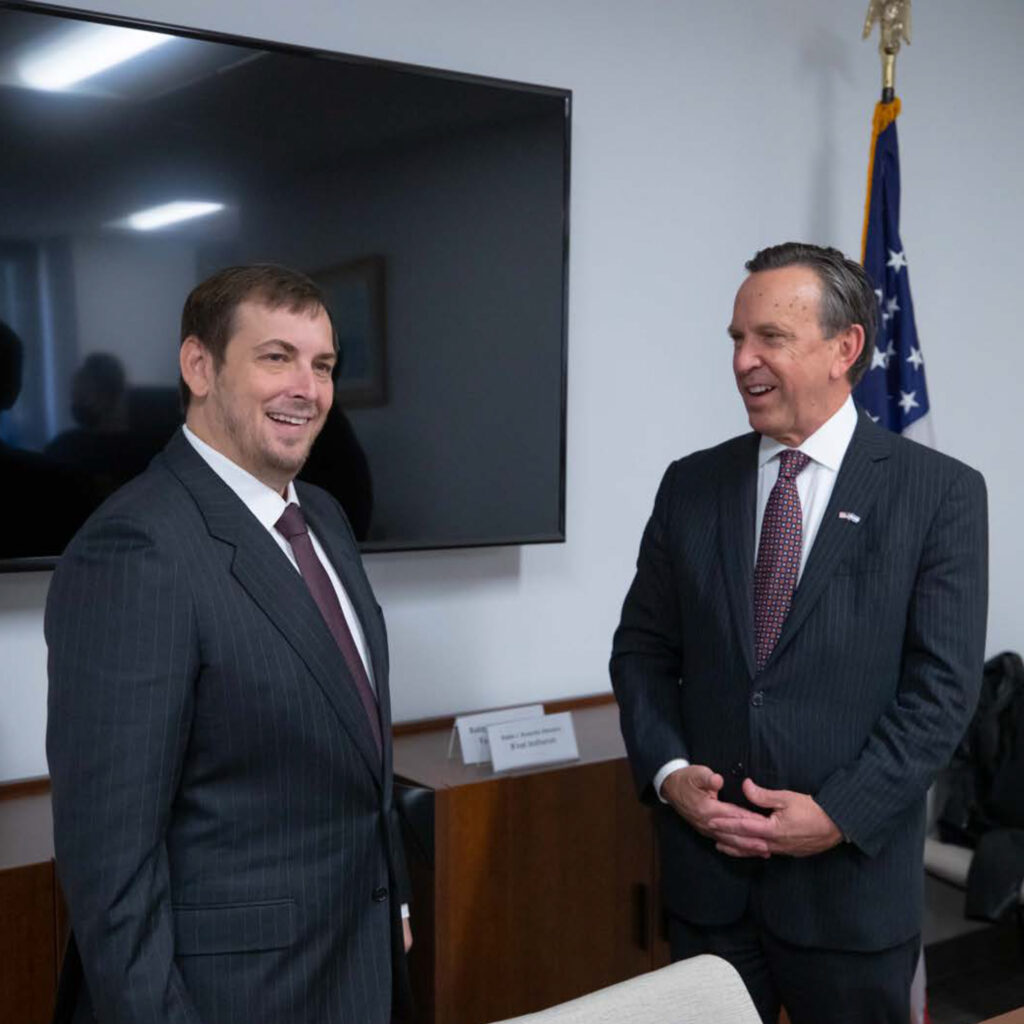 The Prisma Photonics / NYPA partnership supports New York State's Climate Leadership and Community Protection Act (the Climate Act), which creates the most aggressive climate change program in the U.S. and pledges a move toward becoming a carbon-neutral state economy by 2050. As a leading transmission developer in the state and as part of its series of strategic investments, NYPA is concentrating its transmission portfolio on projects that balance system planning, returns and wider state objectives to generate a responsible supply of affordable, clean, and reliable electricity.
As the winning submission, Prisma Photonics earns the opportunity to work with NYPA, a large utility to support New York's clean energy transition and NYPA's strategic priorities. The project will start in the vicinity of NYPA's Blenheim-Gilboa Pumped Storage Power Project in Schoharie County.
The announcement follows an earlier statement on a commercial agreement and deployment of PrismaPower in Israel Electric Corporation (see press release for more detail)
Governor Hochul's statement can be read here